Apps
Stay connected to your home or business from anywhere. Our Gator Smart Home app makes it easy to manage your smart home or monitor your business with everything connected into a single, intuitive interface. Trusted by millions, the Gator Smart Home app integrates your security system, connected devices and more into a reliable, easy and smart experience.
Smartphone & Tablet
---
Control your whole home from a single screen. Whether you're at work, on vacation or just relaxing in front of the TV, your Gator Smart Home mobile app puts your home's security, access and comfort at your fingertips. Secure your home, dim the lights, view alerts, watch live video and even answer the door with just a few clicks on your mobile device or tablet.
Smartwatch
---
Our app for Apple Watch uses quick, light interactions to make controlling your smart home or business as easy as checking the time.
Control your security system, locks, lights, garage door and thermostats, and get alerts about important activity.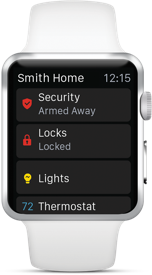 Voice Control
---
Don't move a muscle. Gator Smart Home brings the convenience of voice control to your home through Amazon Alexa and Google Home. Just ask, and you can arm your security system, change the temperature, turn your living room lights off or lock all the doors in your house.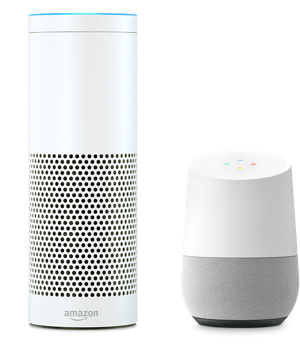 TV Monitoring
---
View your live HD video streams on the biggest screen in the house with our apps for Apple TV and Amazon Fire TV.
When you're watching TV and the doorbell rings, or the baby starts crying, just select your Gator Smart Home app and see what's happening, with up to four simultaneous views in HD.